Vertical Blinds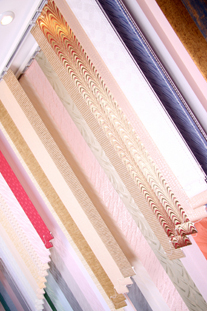 Finishing Touches

Brooklyn vertical blinds are a great solution for windows that are wider than they are tall and slide from side to side. Our large selection includes blinds made from sheer, woven, and room-darkening fabrics and are made from materials such as vinyl, faux wood, genuine wood, and aluminum. Queens vertical blinds are like the icing on the cake, the final touch that brings the whole room together. Besides the privacy Queens vertical blinds provide, they also keep out the early morning light.
In the winter, Bronx vertical blinds can help insulate the room by helping to keep out the cold. In other words, Bronx vertical blinds give you an extra layer of protection from the cold while helping keep the heat inside where you need it. There are so many different styles of vertical blinds and we at Danielcarpet.com can help you determine which style and material are best to fit your needs.
Our Queens vertical blinds are the ideal solution for every kind of window from sliding glass doors to bay windows. We have Nassau County vertical blinds that are a better fit for a home with children and pets. They have safety features to keep your children safe. Is ease of cleaning your concern? We offer designs that lend themselves to be cleaned easily. We know what we are doing when it comes to Suffolk County vertical blinds. Give us a call or simply stop by our showroom to learn more about enhancing the beauty and comfort level of your home or business.

We carry Hunter Douglas and many more!