Linoleum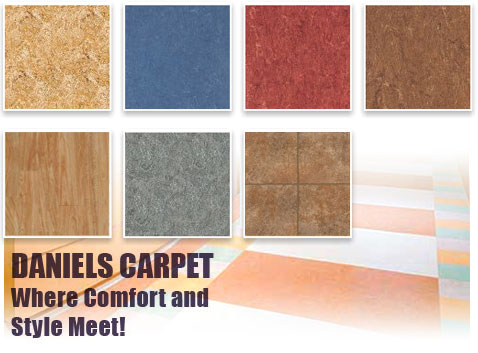 Major Brands We Carry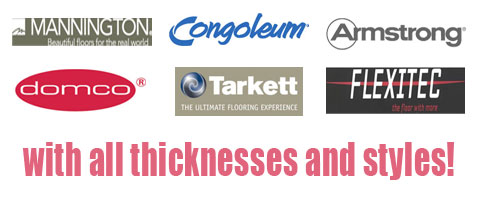 Linoleum for Well Trafficked Floors

One of the most distinctive qualities of our linoleum is that the entire thickness of the wear layer, except the jute backing, is homogeneous. This means the color and pattern extend throughout the entire floor surface. So, if linoleum wears down with use, is chipped, or gouged, the gorgeous colors and pattern will remain. That said, linoleum is extremely resistant to gouging and scratching and stands up to heavy foot traffic. That's why linoleum is as popular in commercial buildings as it is in today's homes.

We invite you to our showroom to see the wide selection of linoleum we have to offer at Daniel Carpet.
Customers can visit us every day of the week to change the feeling in any room of their home.

The carpeting options that they keep in stock are extensive, covering a wide range of textures and varieties of material, patterns, and colors. Customers will face no difficulty in locating a huge number of unique patterns or traditional linoleum that is extra durable under any traffic, residential or commercial.

The types of linoleum on-hand ensure that customers will not have to spend days or hours scouring providers to find the linoleum that they need.
Our linoleum is ready to be delivered and installed immediately. Customers can choose between Mannington, Congoleum, Armstrong, Domco, Tarkett, and Flexitec which come in all thicknesses and many different styles.

The search for a trusted linoleum provider begins and ends with Daniels. Our reputation for excellence has allowed us to lead Bronx Carpet Sales as well as Brooklyn Carpet Sales and establish ourselves as New York's Premier Carpet provider in Queens, Nassau County, and Suffolk County also.