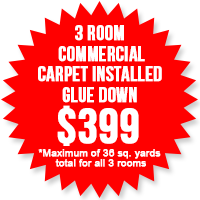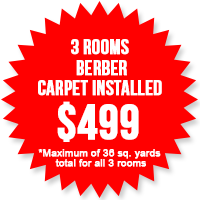 Welcome To Daniels Carpet
We would like to introduce ourselves as a professional service provider in NYC's 5 boroughs plus Nassau and Suffolk Counties on Long Island, NY. We have been serving these counties since 1988.
We install floor covering, wall-to-wall carpet, linoleum, oriental rugs, vertical blinds, and wood flooring. We have a professional staff available 7 days a week. Daniel Carpet looks forward to working with you in near future.
List of Manufacturers
Mohawk Industries - Mohawk Residential - Mohawk Commercial - Mohawk Carpet Tile
Shaw Industries - Shaw Commercial - Shaw Residential- Shaw Carpet Tile
Beaulieu\Coronet - Beaulieu Residential - Beaulieu Commercial - Beaulieu Carpet Tile
Aladdin, Galaxy, Horizon, Bigelow, Karastan, Lees, Philadelphia, Queen, Cabincraft, Evans and Black, Stanton, Holytex, Mannington, Masland, Milliken, Patcraft, Cambridge, Aqua, Blueridge, J&J Invission

We Also Carry Linoleum From
Armstrong

Tarkett

Domco

Mannington

Congoleum
We carry any kind of VCT Tile.
We carry any kind of wood prefinished or unfinished.

We carry all Laminates - Give us a call for more info!
We carry all rugs and runners machine made and all sizes. Just give us a call for more information!
We carry carpet supplies including padding, reducer, cove base, heat tape, staples and tackless.
*Shop with us for your home carpeting and commercial carpeting, we offer professional commercial and residential carpet installation. Our carpets and carpet tiles are offered in multiple fabrics, colors and ounces/density. As well as hardwood flooring, laminate flooring, linoleum and vinyl flooring. Our carpets are made from acrylic, nylon, polypropylene, Olefin, and polyester. We provide Scotchgard, Stainmaster, crush resistant carpet. All our carpets come with a manufacturer guaranty.

We carry exotic hardwood flooring from oak, red oak, white oak to bamboo and Brazilian in many colors such as cherry, natural and many more. We also sand and polish wood floors of any kind to give it a modern, rustic or contemporary flooring look. Our wood is available in 2&1/4", 3&1/4", 4", 5" and 6"wide.

Daniel Carpet does wood floor installation throughout the New York Metropolitan area including; NYC, Manhattan, Brooklyn, Bronx, Queens, all of Long Island which consists of Nassau and Suffolk Counties.

For commercial carpet tile installation in NYC, Manhattan, Brooklyn, Bronx, Queens, all of Long Island which consists of Nassau and Suffolk Counties, Daniel Carpet is the carpet company to call.